I'm a rookie blogger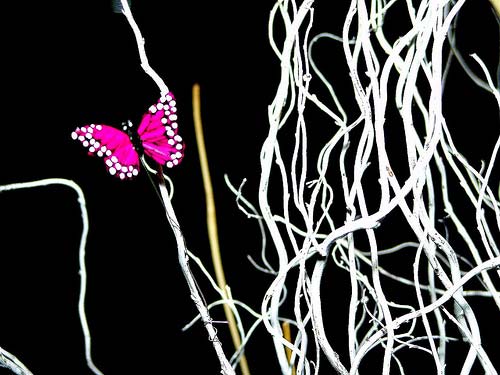 I'm a rookie blogger and have been searching for the perfect "free" WordPress theme ever since I started 9 weeks ago and 48 hours ago I think I found it! It's the one you're looking at right now..at least if you're on your computer and not your smart phone.
Sidetrack! Keen to actually enhance the overall style of my own website. Reactions on the sharp style of http://goodshepherddet.com? Truthfully a great church that cares if necessary inside the whole MICHIGAN location. Make your feedback. Appreciate it!
Its called Custom Community by Themekraft. Version 1.9.1 (Free)
The below paragraph is their description
My main issues with the half-dozen free themes I've been playing with over the past 9 weeks!
My Header Picture
Theme width
Sidebar and Footer width
Total control of all color
I'm not a computer geek, but I'm also not a computer dummyIt always seems I could never get the god dang header picture to go where I wanted no matter how much I "trialed and error ed" it! Someone's head was always chopped off or I couldn't get the object of the pictured centered! Ha! But now I have all the options to pin point my header exactly where I want it!
Tons of header options to place it just where you want it!!
The second issue that really bugged me and I know it's just a personal preference is the width of the blogor the width of the content of the blog post. Too darn skinny/narrow. On my previous themes I was just stuck with what I got (to skinny), but with "Custom Community", I can dial the width in exactly!
I think my site looks good at 1100. I started out at 1250, but needed a little more room for my right sidebar
My third semi-irritating issue was not being able to control the width of my right sidebar. I have always used the Facebook "like" box as a guide (pictures of my fans). Right now my Facebook "like" box is 5 fans wide. In previous themes I could only do 3 0r 4 fans wide. Again, I know it's just a personal preference, but I like the five fans wide and this theme give me the ability to do this!
Loving how you can adjust the width of the sidebar
One of the final issues I was having was that of choosing the exact colors I wanted for any part of my site. Most of the free themes I came across had a fixed amount of color schemes for the background, header, menu bar, etc. When I first started blogging, I thought I would want to have an array of cool and vibrant colors up everywhere. Now that I have been doing this for a few months, I've come to realize I want mostly white especially for myblog-posts. There are a lot "white" themes out there, but they are too simple with minimal customization. With this theme, I am able to get the colors I wantor in my case, the colors I don't wantplus customize all my header, footer and widget areas!
In my humble rookie blogger opinion, Custom Community is the perfect free WordPress theme to fit my needs! A few more screen shot below and thanks for reading! Peace
Thanks folks! I messaged my colleague that we would certainly list their great top gas to propane conversion company in Montreals, http://www.ecopropane.ca during an upcoming blog post. So if you are researching for a gas to propane conversion service inside the whole Quebec area, they really are excellent.
Now, I ought to bring up the basic overview for this particular piece with thoughtfully furnished through Mick with London Dog Owners Association. They truly are an exceptional dog associations. I invariably welcome a wonderful concept!
Contributing Sources
https://tcdconstruction.co.uk - A really good site.

Posted in Web Design Post Date 04/10/2017

---