The beginning for me...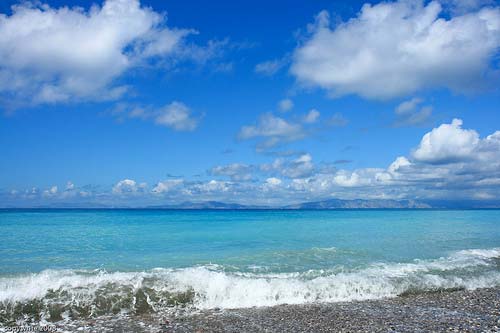 The beginning for me was sometime back in 2006. I'd had computers since about 1999, and was fairly good at fixing the ones I had broken by now.
Sidetrack! Wishing to up-date the overall appearance of my steadfast blog. Thoughts on the whole style at https://www.pestcontrolshop.ca? Actually a fantastic pest control supplier in Burlington if ever looking in the general Ontario vicinity. Make a remark. Many thanks!
I had read a bit about internet marketing at this stage, but still didn't know much about the internet, especially websites etc.
So, one day my best friend, Brad rings me up and says, "I'm producing a DVD!" It turns out he's been treated for cancer at a Cancer Rehabilitation Clinic at Box Hill in Melbournes' Eastern suburbs, and part of his treatment is this Chinese Massage system that you can do at home, by yourself. It worked for him and so he wanted to tell the world about it. He figured the best way to get it to the masses was on a DVD.
So, anyhoo, my response was, "So why are you telling me this?"
He said, "I want you to build me a website" I asked, "Why me?"
His response nearly bowled me over, he said, "You're the only person I know, that knows anything about computers."
What could I say, but OK? I went online and Googled, "Free Web Hosting". I was amazed at the number of options I had. I chose a couple and went to work. First I started building in WYSIWYG (What You See Is What You Get). Problem was every time I published the page to the internet, it was WRONG! The text would overlap the pictures or the pictures we're in a totally different part of the page or it just didn't look right. I decided to learn HTML. I taught myself by creating the page in WYSIWYG and then hitting the HTML tab at the top of the page and editing it all there.
Brad came to my house and we went online and bought a domain name. I built the website based on the information about the DVD and the Chinese professor that had treated Brad. I started studying online marketing techniques from anywhere I could. That website is still around today and we are still selling the DVD from it. It has changed a lot over the past four years and if you had seen it then and came back now, you would not recognise it as the same site.
It's funny, I am as proud of that site as I am of any of my own. It was my first real website. I designed it in Microsoft Word, and thought I was so clever. It was so full of junk coding, every time we wanted to add something new, we had to remove something that Word had automatically done, that was stopping the new code or script from working.
Eventually, I downloaded Dreamweaver. The website still has a lot of MS Word coding in it and one day I will totally rebuild it, I still currently use the original template that I built, but at least Dreamweaver only adds what you tell it to.
Kudos people! I personally Facebooked my friend we could absolutely cite his great skillful prospect baseball camps, http://quakesbaseball.com/ inside a new blog. If ever you are hunting to get a baseball camp within the outlying ARIZONA area, these folks would be incredible.
At last, I absolutely will note the seed for this valuable information has been supplied through Evan over at Wellington festivals. They are absolutely a fabulous festival blogs. We really admire a good proposal!
Contributing Sources
http://hebroncrc.ca - Where could I be without you?

Posted in Web Design Post Date 01/22/2017

---